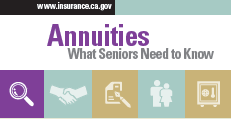 Annuities from Jackson National Life
Jackson National Life's history is one of uninterrupted service and growth. As one of the largest life insurance and financial services organizations in the United States, JNL is an industry leader in the areas of fixed, indexed, and variable annuities.
Fixed Annuity vs CD – 2 page pdf from Jackson
Ascender Plus Select on Jackson's Website
JNL Ratings  *  Financial Records
Be sure to put in our Broker Information on anything that you fill out on Jackson's Website
Service help (800) 332-5654
Sales – New Business 310.519.1335
Email [email protected]
| | |
| --- | --- |
| Jackson National Life Distributors LLC Vice President of Business Development Phil Wright discusses the importance of widening our gaze when it comes to how we view retirement. | |
Related Pages in  Annuities  Section
See our main page on annuites for an introduction.
Historical
View $300k Life Insurance Payment  100K 5/2003